Parents and guardians are always welcome and encouraged to attend classes with their child/children to make the most of this wonderful experience. Alternately, join other grown-ups for Gifted Community Enrichment (GCE). Each Saturday through our GCE sessions, The Super Saturday Program offers presenters and discussion topics to provide you with insights into life with gifted children, resources, and contacts.
Anyone with an interest in gifted education is welcome to come attend GCE.
There is no cost and no registration required to attend.
Sessions will begin at 9:45 a.m. and 12:45 p.m., 15 minutes after students begin morning and afternoon classes.
TSSP is a rare haven for parents and guardians of gifted children where we can talk with one another to compare notes about joys and challenges, make connections, learn what other schools are doing regarding gifted services, and simply relate in ways that others cannot. Through GCE, we actively foster this supportive communication.
For parents and guardians with a student attending class, we require attendance for the first 15 minutes of the morning or afternoon session the first week. We need this time to communicate key information about the term.
For questions on GCE, please contact messagecenter@supersaturday.org.
We look forward to collaborating with you to help our community face the challenges of educating our children.
2022-2023 Schedule
Spring Term
Week 1, March 11th
Welcome & Orientation
After signing children into their classrooms, we ask everyone to stay for the first 15 minutes as we cover the most up-to-date policies including safety and security measures. Following that, speakers for the term will be announced. The remainder of the time will be opened up for Q&A. Because there is a wealth of knowledge among us, we encourage both new and returning parents and guardians to stay for the duration. Our program is enriched with the diversity of every person attending.
Executive advisor and former TSSP volunteer will lead the GCE attendees through a problem-solving exercise called "Let's Talk About It." Please come with ideas about challenges you face with your gifted child, school, or other issues for which you would be interested in some creative problem-solving help.
Share this event on Facebook LinkedIn Twitter
Vikki is from
Paper Pie
.
Share that book or series your kid could not get enough of.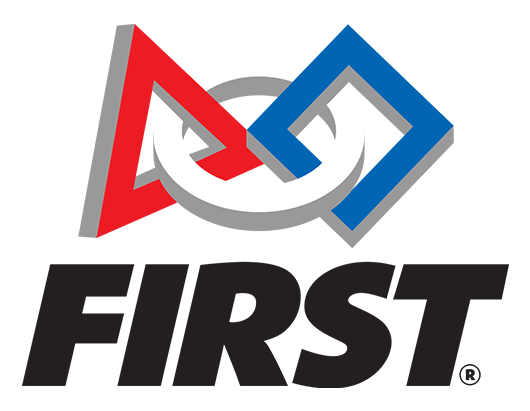 FIRST LEGO League and
American Rocketry Challenge
New Teams Sponsorship
with TSSP CEO, Jimmy Lehn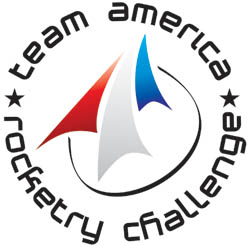 This is an announcement our volunteers are excited to make!


In the lobby: Girl Scout Cookies
We have invited one of our students who is a Girl Scout, to help us meet the requests to have some type of food available on campus. Remember to bring your pocketbooks.
To share other lunch and snack ideas or to volunteer to help with the ideas we have collected, email messagecenter@supersaturday.org.
Share this event on Facebook
Dr. Co will share his experiences raising a gifted son, finding ways to challenge and engage him, and how this evolved into STEM Unleashed, his passion project for gifted youth​. This will be the first summer for the program geared to very bright high school students. Even if the program is not the right level for your child, Dr. Co can still offer you insight into challenging gifted children. Dr. Co is an
associate professor
with the University of Cincinnati in the
Chemical and Materials Engineering department
with three patents and an impressive body of research work.
Share this event on Facebook
Dr. Gallagher, an internationally recognized, award-winning expert in gifted education and problem-based learning and aunt of a Super Saturday student, will discuss gifted characteristics and overexcitabilities with those in attendance.
Dr. Gallagher's career in gifted education spans over 30 years, with positions including Postdoctoral Fellow at The Duke University Talent Identification Program (Duke TIP), Director of Research and Assessment at the Illinois Mathematics and Science Academy (one of the nation's premiere high schools for gifted students), Associate Director for Grants and Contracts for William & Mary Center School of Education Center for Gifted Education (CFGE), team member founding two gifted schools, and US Dept. of Ed. Jacob K. Javits Gifted and Talented Students Education Program grant director and Associate Professor conducting research and teaching graduate courses in gifted education for thirteen years at UNC Charlotte. Today she continues to conduct research, provides professional development, recruits gifted teachers for academic programs in China with the Diligence and Delight Learning Center (DDC), and contributes to state and national policy initiatives. She mentors in a 4th-grade reading program and spends summers serving as a Senior Fellow at The Institute for Educational Advancement (IEA) Camp Yunasa, a summer program for highly gifted youth.
Dr. Gallagher has conducted research, presented, and published articles on such topics as the personality attributes associated with giftedness, gender differences in mathematics performance, questioning for higher-order thinking, the developmental needs of gifted adolescents, appropriate instruction for gifted students, twice-exceptional students, and effective curriculum models for gifted learners—especially problem-based learning.
Dr. Gallagher has published curriculum for gifted students in grades K-12. While at the CFGE, she was the first manager of the project that produced the respected William and Mary Problem-Based Learning (PBL) science units. She then went on to direct two other curriculum grants: Project P-BLISS (Problem-Based Learning in the Social Sciences) and Project Insights, each of which produced PBL curricula.​ For these PBL units, Dr. Gallagher has received the National Association for Gifted Children (NAGC) Curriculum Division award multiple times.
The National Society for the Gifted and Talented (NSGT) recognized Dr. Gallagher as its Person of Significance for 2016, describing her as a "transformational leader in curriculum design for gifted and talented students."​ She is the recipient of both the Distinguished Service Award and the James J. Gallagher Award for Advocacy from the North Carolina Association for Gifted and Talented for "her outstanding contributions to the education of the gifted and talented; for her lifetime advocacy for gifted learners at the district and national levels, as a scholar, teacher, author, professor, consultant, and parent; and for her service as a former Board member of NCAGT and NAGC." She also received the Provost's Award for Teaching Excellence from UNC Charlotte and the Article of the Year Award from NAGC.​
Her roles in NAGC have included: Convention Program Committee, Convention Task Force (co-chair), two Local Arrangement Committees (subcommittee chair), Development Committee (chair), Javits-Frasier Scholars Program, two Secondary Task Forces (chair once), Assessment Task Force, editor of Quest (Research and Evaluation newsletter), and the president-elect with her term beginning in 2023.
Dr. Gallagher will be joining us via Zoom at the morning session. A recording will be made for the limited use of presenting at the afternoon session.
Share this event on Facebook LinkedIn Twitter
Hari Koduru is a program director with Dassault Systems. Mr. Koduru works with business transformation through digital innovation, from design to manufacturing in the virtual world. He has worked with many Fortune 50 companies over two decades, building and leading digital transformation. He has coached FIRST LEGO League (FLL), FIRST Tech Challenge (FTC), and The American Rocketry Challenge (TARC) teams, including a first place team.
The world around us is changing. Humans are creating more sophisticated machines that range from nano to micro to mega levels. These changes are enabling humans to create more efficiently.
In this session, Mr. Koduru will talk broadly about technologies of creation, especially computer aided design (CAD), virtual twins, simulations, manufacturing with Industry 4.0, Artificial Intelligence (AI) and Machine Learning (ML) in relation to CAD and Creation. He will discuss why design matters more in this day and age and how CAD / AI / MOL are important aspects of the design.
Mr. Koduru will also talk about the rocket league, rocket design, and will have sample rockets to see. He will discuss why and how it helps a child's learning in that area.
Share this event on Facebook


Week 6, April 15th
Current Happenings in Children's and Youth Literature
with Susannah Richards, Ph.D.​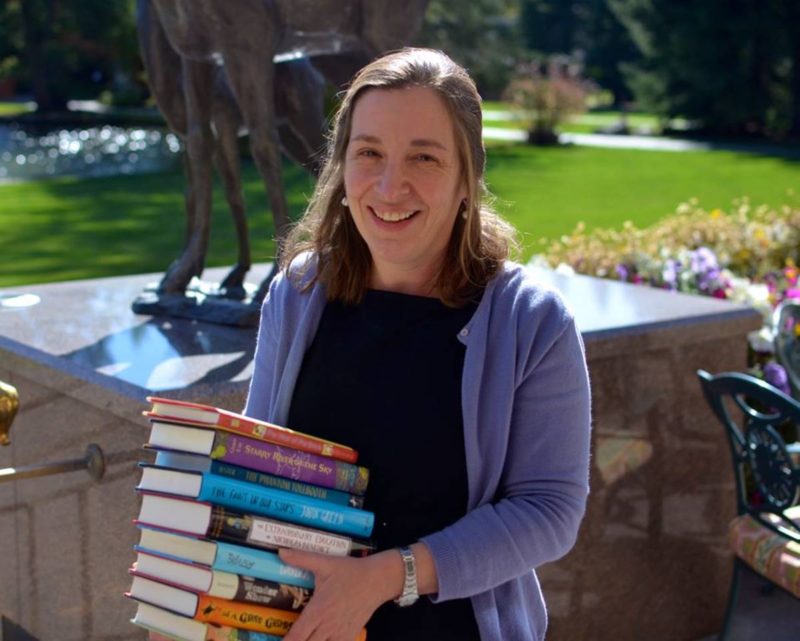 Dr. Richards is a professor of education with a specialty in literacy, books for youth, and English Language Arts curriculum at
Eastern Connecticut State University
. She loves books, and may often be found with a pile of books to share. She served on the 2013 Newbery Award committee, the 2017 Geisel Award, and many other book award committees and is currently serving on the committee to choose the Malka Penn Award for Human Rights in Children's Literature books. She has presented in person and virtually at hundreds of international, national, state, local, and district conferences including the International Literacy Association, National Association for Gifted Children, National Science Teachers Association, and American Library Association. She tweets about education, books, and literacy @SussingOutBooks on Twitter and shares books, cooking, sewing, gardening and other items of interest @SussingOutBooks on Instagram. Her blog is
sussingoutbooks.blogspot.com
.
Dr. Richards will be joining us via Zoom at the morning session. A recording will be made for the limited use of presenting at the afternoon session.

The Super Saturday Program Annual Meeting
Voting will held at the morning session​.
In the lobby: Book Swap
The last session of every term, the Program facilitates a book exchange. Is your home overflowing with books? Do you have a voracious reader that you can't keep up with? Bring those children's books you would like to pass along and pick up new-to-your-child books, whether or not you brought any.
Note: On the last day of the term, some classes invite parents and guardians to view students' work or a presentation.


While great effort is made to ensure attendees can count on the schedule as published, unforeseen problems may occur which make it necessary to reschedule or replace a speaker.
---
In addition to being posted above, dates and speakers are also posted as Facebook events and are posted to a Google Calendar.
If you use Google Calendar, the calendar ID needed to "subscribe" is
617e548525539eb62fcec45b3580075c279d7df631f55539ad9c52bce51a71e8@group.calendar.google.com
If you use another web based calendar, the address in iCal format is
https://calendar.google.com/calendar/ical/617e548525539eb62fcec45b3580075c279d7df631f55539ad9c52bce51a71e8%40group.calendar.google.com/public/basic.ics
---
See some of the Past Speakers and Topics »